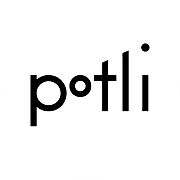 Potli
Feel Good Food. Sleep. Calm. Relief. Balance.
Potli has a curated selection of essential foods like olive oil and apple cider vinegar that are all infused with sun grown cannabinoids from the Emerald Triangle. Potli celebrates their heritage with chili oils and srirachas.
Today, Potli is a proudly diverse team of international women! From South Korea, Spain, Los Angeles, to the Bay Area, their team of women and allies make this dream a reality. All of the Potli functional ingredients are sourced with sincere intention in California, and the only wish is that these craftsman kitchen staples make it into your daily rituals and routines.